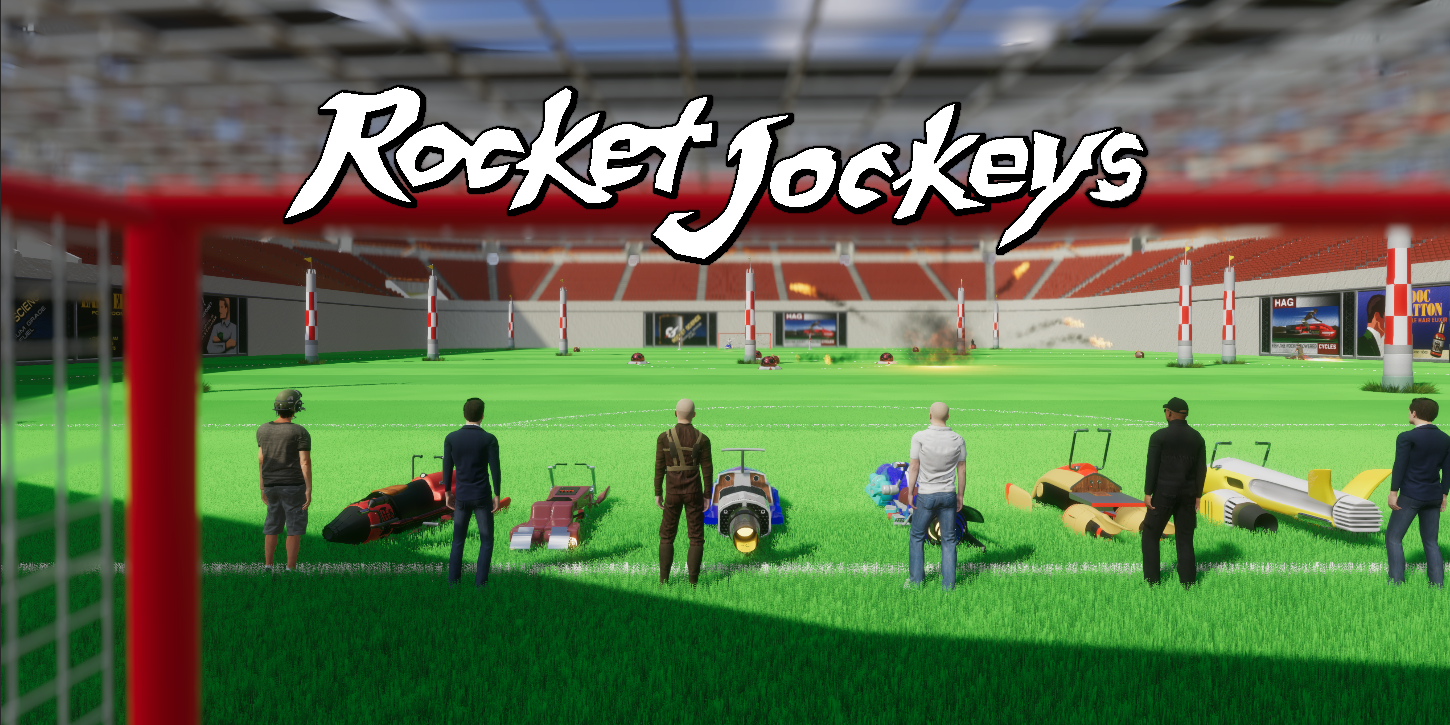 Rocket Jockeys - The Remake
A New Day, New Build - Version 100
---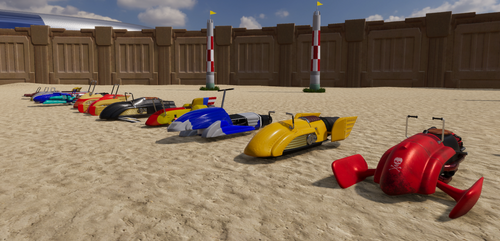 Where to begin...
Tons of Singleplayer improvements!
Experimental Untested "Multiplayer" mode! (Lan/P2P VPN only)
And the game is almost feature complete!
Approximately 100 days of evening development have passed, It's time for a new build!
Singleplayer:
- The game now has purpose! Unlocking Levels and Rockets (just like the old game).
- Rocket Racing has AI.
- Modelled All Rocket, All Pillars, All Walls all Balls with behaviour
- Improved game mode rules (win conditions and such)
Stuff Added:
- Added all Pop wall types with timings
- All old levels are now supported. (thanks to Joel)
- Levels names and circuits.
- Cable integrity has a GUI bar now (sometimes buggy)

Split screen
- Rocket and player select for P2.
- camera and GUI fixes.

Multiplayer features (based on Forge):
- Online Menu and Lobby, with synced player naming and selections.
- Player, Rockets, Ragdolls, Balls.
- Some local client based physics.
- You can win and lose, kinda...
- MP is based on LAN/Direct connections, you need "ZeroTier One" or Hamachi and the sorts to play over the internet.
- MP is UNTESTED and kinda broken, you have to restart the game for MP to work again.
- If someone leaves the match/the lobby you can't start, you have to quit and re-host.
Gameplay changes:
- You can sprint and Kick people off the rocket (sprint jump).
- Implemented all powerups (sprays) and cables/claws.
- Calibrated all rockets to match the original game.
- Separated Cooling and heating rate.
- You couldn't lose on race mode due to time now you can.


ETC
- Improved graphics and lighting, new 3D cables.
- XBOX controller is not needed anymore, all controllers should now work.
- Tons of code improvements and code interfaces
- Implemented new Custom Rope Joint, the old way had some weird asymmetry (different behaviour depends on the side you are being tied to)
- Bug Fixes (Duh...)
I am too lazy to create a trailer/add new screen shots I am not a marketing team!

Tip: Press Ctrl+F to show FPS, Reduce your resolution/window size to improve performance on slow laptops.
Files
Rocket Jockeys - Build 100
323 MB
Jun 30, 2021
Get Rocket Jockeys - The Remake